I am having spots of blood only for the last three to four days. My period has been delayed by fifteen days. I am using copper-T for not becoming pregnant. I did pregnancy tests thrice but it came out to be negative twice and positive once. I had severe infection in urine when I did my test first time.My blood report shows that I am having hypothyroidism and that my thyroid report is very much deranged. How much reliable these pregnancy test are since I am getting conflicting test results?
Answer (answered by Dr. Neelam Dhamija): Pregnancy tests are generally 97% reliable in diagnosing pregnancy. However, the results of these tests may sometimes be affected by certain medicines. Since there are two types of tests conducted for confirming pregnancy, I am listing the answer in the following two categories.
Blood Test for Pregnancy: Medicines which may affect the test results are those used to treat Parkinson's disease, sleeping tablets, medicines used to prevent fits such as Epilepsy. These medicines may cause false positive pregnancy test result, which will indicate that you are pregnant when you are not really.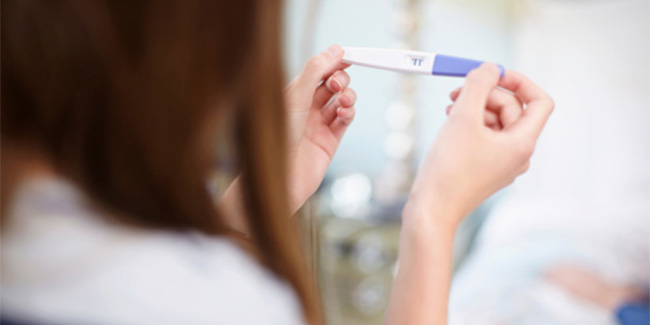 On the other hand, certain medicines may give false negative pregnancy test results. The medicines which can give false negative pregnancy test results are diuretics (medicines which increase the amount of urine produced) as used in heart failure and antihistaminic (i.e., anti-allergic) like promethazine. False negative test result would indicate that you are not pregnant, when you are really pregnant.
Urine Test for Pregnancy: Presence of blood and proteins in the urine may give false positive pregnancy test when the test conducted using urine.
Advise in your case: You are getting conflicting pregnancy test results because you had severe urinary infection due to which there can possibly be blood and proteins in your urine. This may sometimes give false positive result. Secondly, you say that you have thyroid problem (hypo) which can cause irregularity in menstrual period. You are also using copper-T, however, you have mentioned the details of as to when it was inserted because it takes some time for the body to adjust with copper-T. One of the side-effects of using copper-T as contraception is irregular bleeding. For confirmation of pregnancy, repeat blood test after 48 hours for hCG level in the blood. Please read this article for more details. For this purpose, you may also get one ultrasound of the lower abdomen / pelvic region done. Also, please see your doctor for full consultation, providing her with the full details.