I was diagnosed with Hodgkin's disease in the mid 1970s and am very pleased to still be here to tell the tale. Looking back on the whole experience, even now I get some strange feelings. The first thing that strikes me is that I was not ill when I was diagnosed. In fact, I hadn't had any illness (not even a cold) for at least ten years. I was a young man (in my early 20s) who felt fit and well, with a couple of small lumps (like minor insect bites without the itching) on the side of my neck.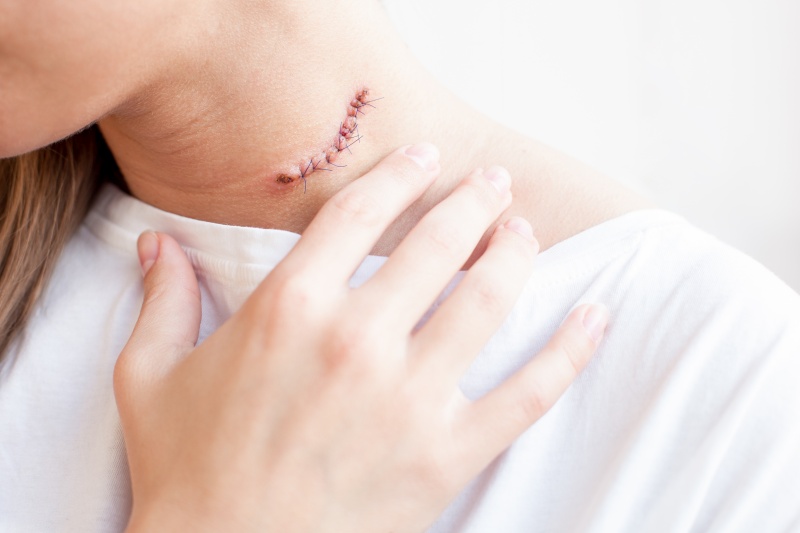 I had a biopsy done on one of the lumps (a swollen lymph node) and the diagnosis confirmed Hodgkin's lymphoma. The roller coaster ride then started with a vengeance. The initial biopsy was rapidly followed by a splenectomy (removal of my spleen)—standard procedure at the time—followed by a course of radiotherapy. Although I initially felt washed out and suffered burns to the throat as a result of the radiation, I recovered rapidly from the side effects of this treatment.
Unfortunately, about three years later, I started to get serious intermittent bouts of sweating and began to lose weight. These symptoms were caused by inflamed lymph glands in my abdomen that were not visible to the naked eye. Since my initial course of treatment, chemotherapy had become mainstream for the treatment of Hodgkin's disease and this is what I underwent next, with all of its well documented side effects, over a six month period. Since that time, more than 25 years ago, I have not required any further treatment for HD.

However, the after-effects of the treatment have affected my life. Once the course of chemotherapy had begun, my immune system was seriously affected. I became very susceptible to viral infections, colds and the flu, in particular. The strangest manifestation of the state of my immune system was when, as a result of infection by the herpes zoster virus, I exhibited symptoms of shingles on part of my body and chickenpox on the rest of my body at the same time.
Another side effect of the chemotherapy was, over a few years, an effect on the flow of blood to the heads of my femurs (thigh bones), which caused avascular necrosis. Eventually, the surfaces of my hip joints deteriorated so badly that I had to have total hip replacements.
The question I sometimes ask myself is, "What caused me to develop Hodgkin's disease?"
The fact that I had a long period completely free of illness prior to being diagnosed, suggests that my lymphatic system was generating large numbers of white blood cells during that period and this could have been the start of the process.
There may also have been environmental factors. I recall reading an article many years ago that suggested that shift workers were more likely to develop Hodgkin's disease. I worked shifts, in close proximity to large mainframe computers, for a couple of years. Before that, I studied chemistry at university and must have had some contact (not excessive) with carcinogenic organic chemicals and nitrosoamines, which may possibly have contributed. However, I do not have any compelling evidence pointing to these environmental factors being the cause in my case.
When I was originally diagnosed, I was told that I had a fifty percent chance of surviving for five years. Nearly thirty years later I still remember this blunt assessment. It has given me a very clear reference point at those times in my life when I have needed to make decisions about important issues.