Osteoporosis is a disease of bone in which the bone mineral density (BMD) is reduced, bone microarchitecture is disrupted, and the amount and variety of non-collagenous proteins in bone is altered. Osteoporotic bones are more susceptible to fracture. While treatment modalities are becoming available, prevention is still considered the most important way to reduce fracture. Due to its hormonal component, more women, particularly after menopause, suffer from osteoporosis than men. In addition, it may be caused by various hormonal conditions, smoking and certain medications. Osteoporosis is estimated to affect about 75m people in Europe, the USA and Japan.
Now, as prevention is key, a natural step is to look at diet modification. Latest research is pointing to the plum as a viable resource in combating osteoporosis.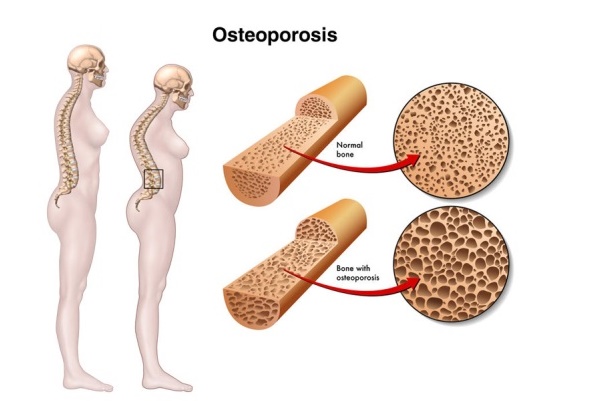 Plum Polyphenols To Offer Osteoporosis Benefits?
Researchers in Florida are undertaking a clinical trial to test the role of dried plums in the bone health of postmenopausal women.
Florida State University's Professor Bahram Arjmandi is leading a randomised clinical trial to examine the effects of prunes or dried apples on the bone mineral density of post-menopausal women, an age-group at highest risk of osteoporosis. The work follows Arjmandi's 2004 female rat study from his time at Oklahoma State University, that reported a diet supplemented with dried plums produced significant restoration of bone mass.
"I've never seen results that were more consistent," said Prof. Arjmandi. "If the findings from FSU's human study are similarly positive and reproducible, they could help researchers isolate the compounds responsible."
There are many ways to alleviate the pain that an onset of osteoporosis brings, or indeed, prevent an onset from occurring. In addition to medication recommended by your physician, and the inclusion of fruits and vegetables which contain known beneficial nutrients in your diet, you must also ensure that you consume 1500mg of calcium daily either via dietary means (for instance, an 8 oz glass of milk contains approximately 300 mg of calcium) or via supplementation. The body will absorb only about 500 mg of calcium at one time and so intake should be spread throughout the day. There is some evidence to suggest bone density benefits from taking the following supplements (in addition to calcium and vitamin D): boron, magnesium, zinc, copper, manganese, silicon, strontium, folic acid, and vitamins B6, C, and K.
Exercise is of great importance for people suffering from the osteoporosis syndrome. Regular load bearing exercises can help both to delay the onset of the condition, and to relieve pain; this is because regular movement can help to keep joints supple. It is important to be shown how to do exercises for osteoporosis by a professional physiotherapist; this will ensure that full benefits are gained and no further damage is caused. Sufferers of osteoporosis must learn to judge their own pain thresholds and exercise accordingly.